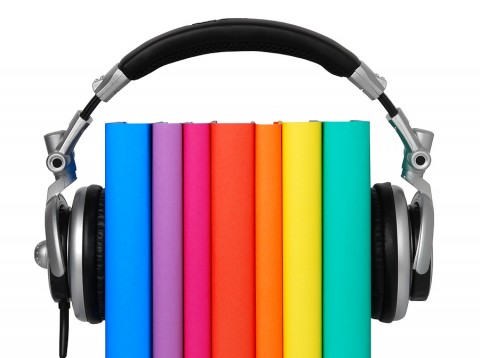 Image source: http://www.openculture.com
Audio A No Go

: An Aussie Woe
With audiobook sales on the increase and the rapid growth of Audible membership, it's no wonder publishers and independent authors are keen to bring their books to life.
Companies such as US-based ACX, an audio production specialist, enable authors to convert their published works to audiobooks with an accessible step-by-step production process. With three basic payment and distribution options, the most desirable for many self-published authors and small publishing houses being a royalty share, ACX have made the possibility of bringing books to audio affordable.
Unless, that is, you live in Australia.
Without a US or UK address, tax IDs, and bank accounts, ACX is not available to authors and publishers. They also do not have plans in the near future to make it available to international customers.
In Australia, this leaves audio rights holders flummoxed and at an impasse for available and cost-effective solutions.
While producers, agents, and actors in Australia are available and provide impressive services to audio rights holders, the cost implications are, as expected, intimidating.
With an average recording and production cost of AU$6,975 +GST for just a
60,000-word
novel (information provided by Magic Studios), rights holders are backing away slowly. As with every aspect of publishing, there are no guarantees of sales.
Author Max Henry shares the reality. "I can't afford the outlay on a gamble that I'll get it back."
The publishing game is costly, and with the desire to publish in every available format, it seems without the correct address or a surplus of funds, some options are more attainable than others.
"If we had access to things like ACX, where you can find voice actors and not pay crazy amounts by being able to do royalty splits, it'd be so much easier to produce them without having to sell a kidney." New Zealand author, Ariadne Wayne, sums up the pinch many authors are feeling.
So the frustration will continue, while readers will be unable to access creative works from their favourite authors.
There is a genuine call for services with similar production offers and capabilities as the ACX to be made available to Australians. We can but hope that a national company sees the potential and makes it happen, or at least the ACX makes itself available to all.
First published in RT Book Reviews