Several of you who follow us on Facebook will know that I have become EC Hibbs's Fairy God Stalker! Yep, that's right, and I'm loving every minute of this. Now hold on, step away from the phone, no calling the cops; she's loving every minute of it! Honest! *Looks shiftily around*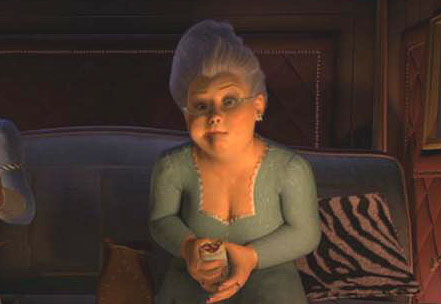 My new title is in participation of Adopt an Author for Christmas event organised by
Young Adult and Teen Readers
. This is such a fantastic event filled with phenomenal giveaways and lots of pimping of lots of amazing authors. And my gorgeous author is the lovely
EC Hibbs
!
In our lovely interview with EC, we get to know a little of the inner workings of her author's mind. And what a fascinating place it is. Enjoy and good luck with the giveaway at the end of the post!
1.
Tell us a bit about yourself.
I'm a masters' student from Cheshire, England. I love animals and I've done work with quite a lot of species, but I want to specialise in marine mammals. I've been writing since I was little and I honestly can't imagine my life without it.
2.
What inspired you to write your first book?
This story has been with me for a very long time. The seeds were sown when I was quite young, and I first read a local folktale about a water nymph called the Asrai. I never really forgot about it, but when I was older I started wondering, asking myself questions about the legend. The eventual result was Blindsighted Wanderer.
3.
How did you come up with the name for your main characters?
The surname Atego came out of nowhere, I just liked the sound of it. A couple of the children (Raphael and Uriel) are named after archangels. I thought it would go well with the 'demon' aspect of the book, especially Raphael because his namesake is the angel of healing. Merrin came from playing around with the word 'minnow'. And as for Silas, I just really wanted to have a character with that name!
4.
We love the use of quotes throughout your novel. Why is this so significant to Blindsighted Wanderer?
I love quotes anyway, and I tend to use them a lot. Having more than one for this book was more of a gut instinct. When I do my research I sometimes find little passages that can seem to fit, and I like to use them in reference to some second layer of the story. The best example I can think of for this book is the symbolism of roses and amaranths, so I used a poem about that concept to sum it up.
5.
What was one of the most surprising things you learned in creating your novel?
You don't always need a bad guy. I love writing villains, but in a lot of fantasy stories that I've read, the battle between good and evil is very common. I was surprised at how easy it was to leave that out. I wanted this story to be more about perception, and how misjudgements can make something appear 'good' or 'evil'.
6.
In Blindsighted Wanderer, what was your favourite chapter to write and why?
I think I'll have to say Chapter VI. That chapter is the oldest part of the book. It's gone through loads of edits and rewrites, and barely changed from its first version. Its content is also pretty close to the Asrai legend, so it really lets me remember how much I love the original tale and the way it helped bring Blindsighted Wanderer to life.
7.
Have you ever done anything strange or weird in the name of research?
With this story, one of the first things I did was blindfold myself, and I tried to get around my house using only sound, touch and smell. It meant a few stubbed toes but it really helped me write the story!
8.
What is your work schedule like when you're writing?
Usually I do university work in the day, and then most of my writing in the evening. It's when I focus best, and escaping into my imagination is always a really nice end to the day. I try to write one chapter per night for the first draft. The only times I work at a story all day is when I'm editing, so I can't lose track.
9.
Do you have any writing rituals?
I need to have music playing. I find it quite hard to do anything if there's no kind of background noise. And I always have a glass of fruit juice nearby, but nothing more extravagant than that!
10.
What book are you reading now?
A Christmas Carol by Charles Dickens. It's a little tradition of mine to always read it sometime in December. I'm almost finished though so I'm on the hunt for something new to start 2013!
11.
What books have most influenced your life?
The most recent is probably the Old Kingdom series by Garth Nix. The Chronicles of Ancient Darkness by Michelle Paver are some others; and Jane Eyre by Charlotte Bronte. I try to learn from everything I read.
12. What do you like to do when you're not writing?
One of my favourite hobbies besides writing is doing graphite drawings. I love karate as well, and archery. I'm very interested in history too; walking on the beach; going to concerts. And then there's reading, watching movies... there's a lot of stuff I like doing!
13.
Do you have anything specific that you want to say to your readers?
Thank you, thank you, thank you! I'm so grateful for all the support I'm given. It feels so amazing to know Blindsighted Wanderer is out in the world now, and I love hearing back from you about it. I hope you'll all enjoy reading my story as much as I enjoyed writing it.
1.
What's in your fridge right now?
Cheesecake, although I'm not too sure how much longer it will be there!
2.
What song do you sing at the top of your voice every time you hear it?
I Can See Clearly Now by Johnny Nash. Such an uplifting song, if I don't sing along with it then I can't help nodding my head to the tune!
3.
Other than writing, what special or unusual talent(s) do you have?
I can do the splits. I'm quite proud of that one! And I know all the Disney classics by heart.
4.
Where did you last go on holiday?
Corfu, one of the Greek Islands. My parents took me there for my 21st birthday, and I spent ages in the sea snorkelling with a little shoal of fish.
5.
If your house was attacked by feral aliens, and they were zapping your house with their

Über

super bombs, what five items would you save?
My old teddy bear; my black belt; my Nan's jewellery; my memory stick with all my stories, photos, artwork and stuff on it. And I know she's technically not an item, but my little cat too!
6.
If someone wrote a biography about you, what do you think the title should be?
I honestly have no idea. I have a sticker saying "I live in my own little world, but it's okay, everyone knows me here" which I think sums me up quite well, so something to do with that could be interesting!
7.
If you were a mythical creature, which one would it be?
There are a lot of mythical creatures I'd love to be: mermaid, dragon, vampire... but I think the one that best suits me would be a phoenix.